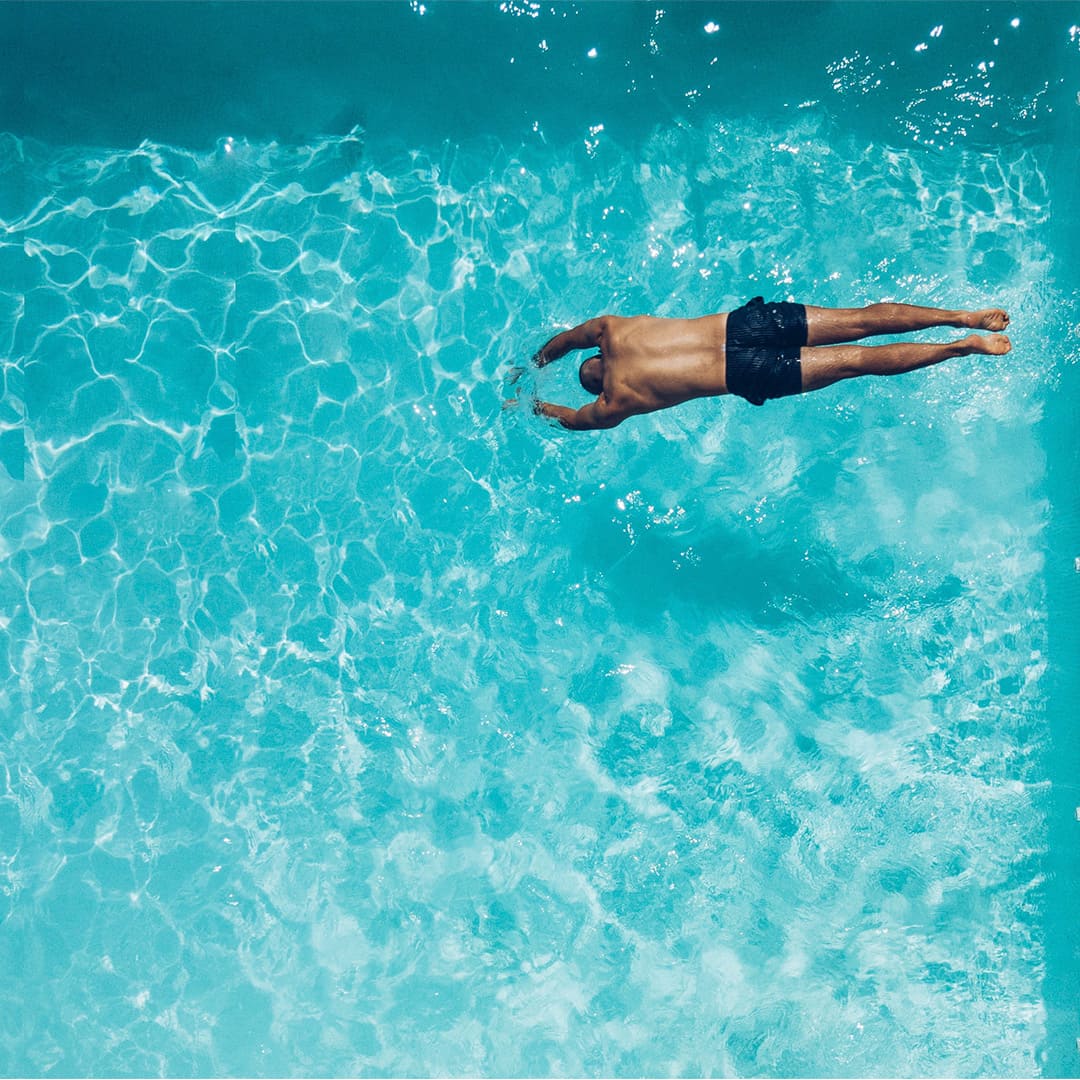 Touch EVO – Innovation in Salt Chlorinators for Private Pools.
Pools are an endless source of fun and relaxation during the summer months, but to keep them in perfect condition, it's essential to ensure proper disinfection and water cleanliness. It is in this context that the Touch EVO, a compact salt chlorinator, stands as a revolution in the care of private pools. Equipped with a touch screen display and advanced home automation features, the Touch EVO has become the preferred choice for those seeking a more efficient and straightforward way to keep their pools clean and safe.
Innovation in Salinity Control
The Touch EVO provides unprecedented control over the disinfection process, thanks to its intuitive graphical interface that allows pool owners to monitor and easily adjust water disinfection levels. With chlorine production ranging from 15 to 35 grams, this compact salt chlorinator is suitable for all pool sizes and the disinfection requirements of today's domestic pools.
Outstanding Technical Features
The Touch EVO not only impresses with its innovative design but also boasts a set of exceptional technical features:
Touch Screen Display and Integrated Home Automation Functions (optional): Its full-color TFT touch screen display and advanced home automation functions make pool control and monitoring simple and efficient.
High-Efficiency Bipolar Cell: The Touch EVO's bipolar cell ensures efficient chlorine production and long-lasting operation.
Automatic Cover Detection: The chlorinator can automatically detect whether the pool's automatic cover is open or closed, allowing for chlorine production adjustment accordingly.
Remote Control and Monitoring: Through the EYPOOLS environment (optional), it's possible to remotely control and monitor the pool. Additionally, a mobile application is available for both iOS and Android systems.
Programmable Relays: It features 4 programmable relays that allow for the management of external elements such as the filtration pump, lighting, and more.
MODBUS Connectivity: It provides MODBUS connectivity for easier integration into automation systems.
Salt Concentration Indicator (temperature kit required): A salt concentration indicator provides real-time information on the salt levels in the pool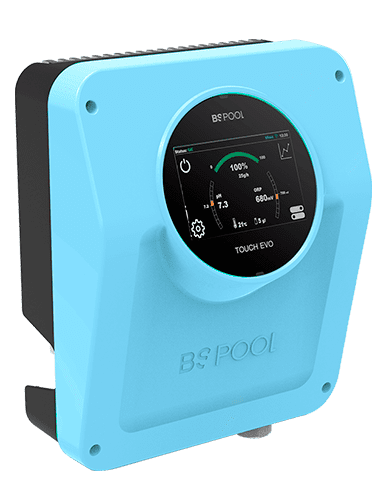 Advanced Technology Serving the User
The Touch EVO goes beyond a simple salt chlorinator and offers additional features that make users' lives easier:
Salt View 360: Allows for a comprehensive reading of salt concentration in the pool water (temperature kit required), making it easier to maintain optimal levels.
NeoDisplay 360: With its user-friendly display, users can quickly access relevant information.
IoT Connectivity: IoT integration ensures seamless connectivity.
NeoConnect: Facilitates cell connection, simplifying installation.
DataLog: Maintains a data log that facilitates tracking and optimization of the disinfection process.
ChromoAlert: Provides information about any alerts or alarms related to the chlorinator's operation.
IP65 Protection: IP65 protection ensures protection against external agents for the chlorinator, even in damp environments.
Switched Mode Power Supply: Its switched mode power supply ensures greater energy efficiency.
The Touch EVO is the perfect choice for pool owners who want to keep their pool in perfect condition without complications. Its innovative design, combined with advanced features and the ability for remote control and monitoring, make it an ideal companion for a worry-free summer by the pool. With the Touch EVO, pool maintenance has never been so easy and efficient. Get ready to dive into crystal-clear waters and enjoy a summer full of fun and relaxation!