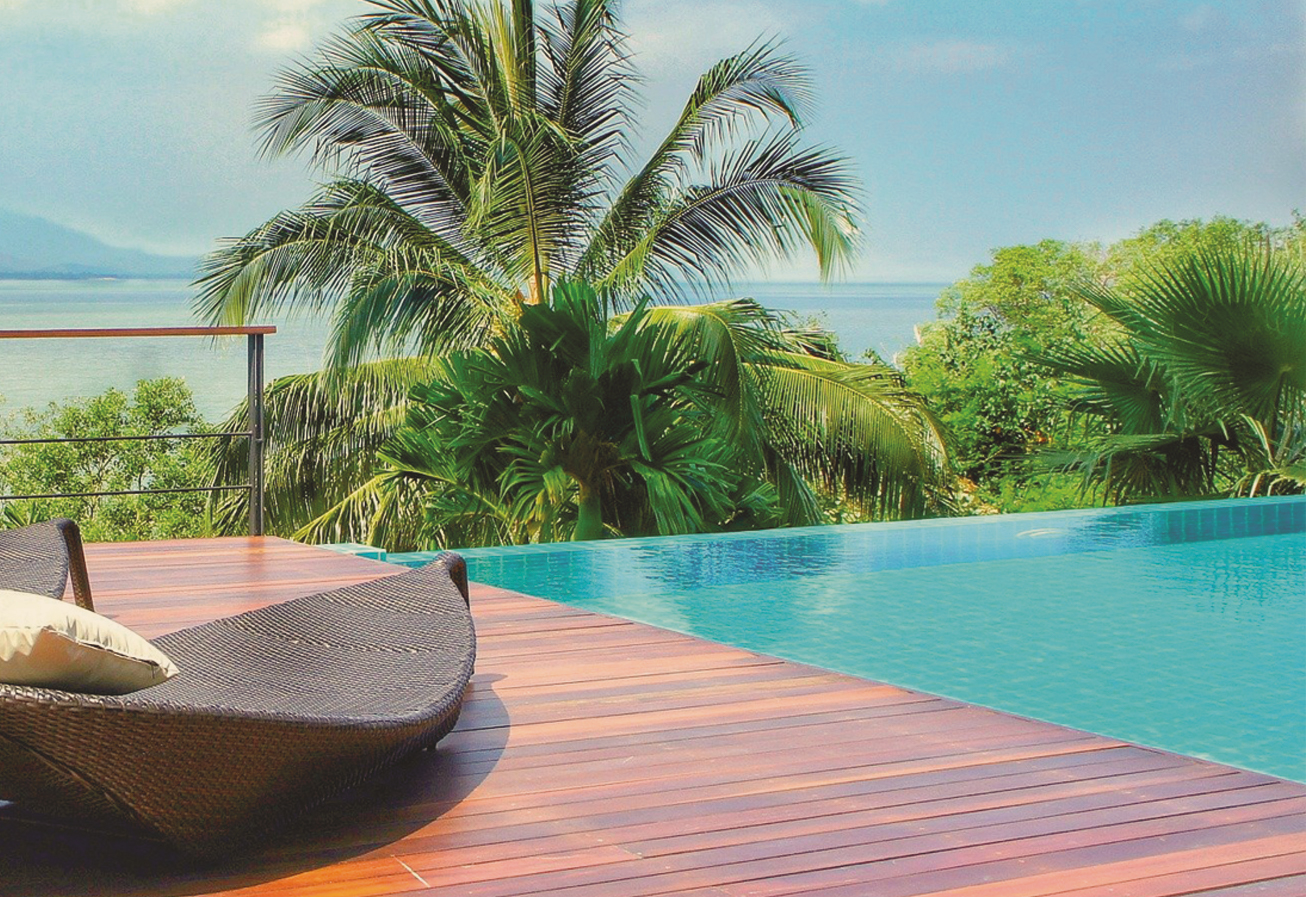 Quicksalt: the easiest-to-install salt chlorinator
Salt chlorination is the pool water disinfection process that is being imposed in private pools due to its automation degree and the quality of the water it offers.
In some cases, the installation of salt chlorination equipment can be a complicated process that could require technical assistance. The size of the pool, the circulation and temperature of the water, among other factors, must be taken into consideration as they, to a greater or lesser extent, affect the optimal operation of the installation.
Quicksalt is a compact chlorinator special for domestic pools that is designed and manufactured for an easy and fast start-up for all users who wish to purchase it.
In fact, from the beginning it was proposed to carry out the creation of a salt chlorination equipment that would adjust to any type of installation; that is why there are two mounting options for the Quicksalt chlorinator:
Compact installation: the the simplest way since the cell and the electronic control unit are assembled together. In this way, the chlorinator supply is connected to the control panel and, in turn, in parallel to the filtration pump.
Independent installation: on the contrary, this type of installation is carried out mounting the cell and the electronic control unit separately. To do this, the control unit must be fixed to the wall and it is connected to the cell through the equipment's extensor cable.
It must be taken into account that, in order to carry out the equipment's installation, either compact or independently, it is important to have the equipment turned off and disconnected to the mains to avoid possible accidents.
Once the equipment is connected, the selection of options can be carried out according to the size of each pool and the hours of recirculation of filtration. On the Quicksalt main screen all the necessary adjustments will be able to be made for its perfect performance; the status of the equipment and its current production will be shown.
Finally, with the aim of complementing the equipment's standard features, there are two additional kits that will help the user make sure that the disinfection process is carried out without problems:
Water Flow Sensor Kit: included with the equipment and it will detect if there is water flow in the pool's hydraulic installation.
Temperature Kit: optional kit that measures the pool's water temperature and stops the chlorinator in case of low temperatures to protect the cell's life.
Do you want to keep your private pool's water in excellent conditions? Discover who are all of our official distributors and where you can get your equipment to start enjoying all its benefits.